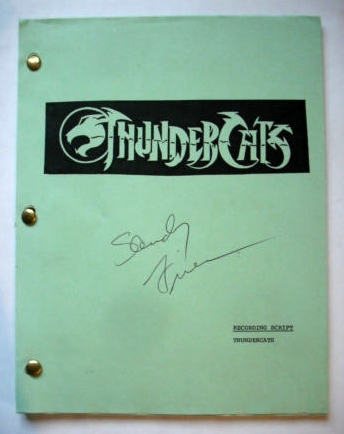 Welcome to Bluegrass Cartoonology! Here you'll find a collection of little nods to the fanciful first-class animation of the 1970s, 1980s and 1990s.

Enjoy, and greetings from the Bluegrass!

News & Updates



7/10/2012
Good afternoon from the omigod-we're-totally-on-Mercury-what-the-hell Bluegrass! A handful of new additions this week; of particular note are some original commissions from a couple of talented regional artists, Adam Hicks and Justin Wasson. Thanks for dropping in - stay cool out there!
5/25/2012
Summertime is upon us...when the livin's easy!! :oD And of course, we celebrate the beachiest of all the seasons with a smattering of lovely additions to the BGC gallery, including a handful of cels from some of my own favorite productions - ThunderCats, Ducktales, The Powerpuff Girls, The Super Mario Brothers Super Show, and more! Enjoy, and many sunshiney days to all!!
4/17/2012
What a bunch of fantastic surprises the last few weeks have brought: I've been lucky enough to add some great pieces from some of my favorite series of the 1980s to the BGC gallery, including Ducktales, ThunderCats, and the inimitable Danger Mouse! As you, dear reader, can likely tell, I tend to focus my collecting largely on pieces from the nostalgic animated programs of my youth - I connect most strongly to these pieces, as they represent to me a tangible piece of the art of *my* pop culture. I hope that you feel the same, and continue to browse the BGC gallery to perhaps reconnect to the sights and feelings of your not-so-distant past. As always, all best from the Bluegrass!!
3/3/2012
Spring is here in the Bluegrass! Many updates to peruse, from such brilliant productions as ThunderCats, Batman: The Animated Series, The Mysterious Cities of Gold, Scooby-Doo on Zombie Island, and more! Enjoy, and thanks once again for dropping by!!